Alcohol Beverages
Shochu (Japanese White Spirits)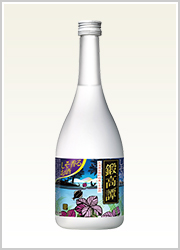 Distilled with a typical Japanese herb "Shiso" (red perilla) and pure water sourced from Taisetsu Mountain. Delicate aroma of Shiso and clear taste offer new idea to enjoy Shochu for all of alcohol consumption age group.
GODO SHUSEI CO., LTD.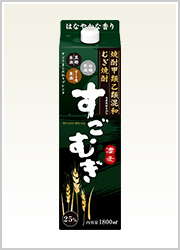 Sugo-mugi
Blended Shochu. 3 types of authentic Pot still distillation barley Shochu and Clear-mild taste of continuous distilled spirits are well-balanced to drink.
Deep rich taste. Smoky and peaty flavor.
GODO SHUSEI CO., LTD.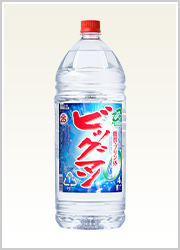 Hakata no Hana Sannen Chozo
Distilled from selected barley and aged for three years in oak casks. It makes rich aroma and taste mild. Its quality is proved by the awards such as Grand Gold medal of Monde Selection.
FUKUTOKUCHO CO., LTD.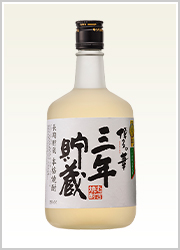 Satsuma Bijin Kogane Sengan
100% made from sweet potato, "Kogane Sengan" variety, harvested in Kagoshima. This authentic Shochu is aged in traditional ceramic vats. Rich aroma and Full-bodied taste. International High Quality Trophy 2011 of Monde Selection is awarded.
FUKUTOKUCHO CO., LTD.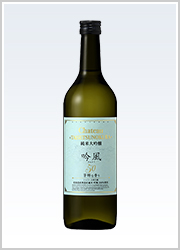 Komezo
Distilled from famous "Akita Komachi" rice variety, and diluted by spring water called, "Kurikoma Shinsui" sourced from Ou-U Mountains. High quality authentic rice Shochu made in famous rice area, Akita.
AKITAKENHAKKO KOGYO CO., LTD.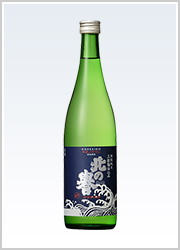 Bigman
Long-term seller "Kou-type" Shochu which is distilled by continuous stills. Its clear and pure taste goes well on the rock, with sparkling water, or for blend of cocktails. 25% and 20% of alcohol strength are available.
GODO SHUSEI CO., LTD.
Sake (Rice Wine)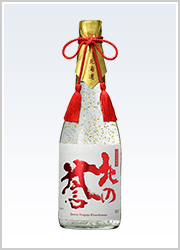 Taisetsu no Kura, Kinuyuki
In the pride of Hokkaido based brewery, aimed to brew the best Sake in Hokkaido. Kinuyuki is Junmai Ginjo brewed from a rice variety, "Ginpu" 100% and pure water sourced from Taisetsu Mountain. Noble aroma and silky texture.
GODO SHUSEI CO., LTD.
Kome dake no Sutto Nomete Yasashii Osake Junmaiginjo
Name of this sake means that smooth and mild taste sake, made from only rice and natural water of Yamanashi.
It is brewed with our own patented sake-making technology.
FUKUTOKUCHO CO., LTD.
Itteki Senryo Junmai Daiginjo
This name of brand means "One drop of this sake is said to be worth millions of money."
"JUNMAI DAIGINJO" made with sake rice "AKITA SAKE KOMACHI" and natural water of Akita.
Please enjoy the floral aroma and silky texture.
AKITAKENHAKKO KOGYO CO., LTD.
Plum Wine / Liqueurs
A famous brandy-based cocktail in Japan from over 100 ago. Made from mainly Brandy, Vermouth and wine, but, the recipe is kept veiled even now. Slightly sweet and "sharp and exciting" on palate.
GODO SHUSEI CO., LTD.
Tantakatan no Umeshu
Made using the same type of perilla as our shiso shochu Tantakatan, this product contains no artificial flavors or colorings. This umeshu enjoys a beautiful ruby redness and the rich natural flavor of shiso.
GODO SHUSEI CO., LTD.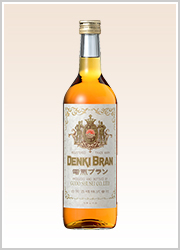 La Tomato
A Liqueur made from carefully selected Japanese tomato juices. Typical acidity and delicate sweetness remind a very fresh tomato. Good to enjoy on the rock, with tonic. "La" series have Yuzu, Japanese Citrus and Ginger flavor as well.
GODO SHUSEI CO., LTD.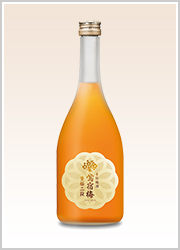 Ohshukubai Gokujo
This premium plum liqueur has a characteristic of the rich plum flavor derived from the maceration of carefully selected plum.
Please enjoy the traditional taste of Ohshukubai brand since 1939.
GODO SHUSEI CO., LTD.
Imported Wine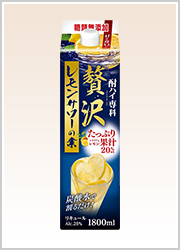 Mommessin
Beaujolais region based French wine producer founded in 1865. Their wide range of wines has been enjoyed among over 70 countries. High standards, Respect and Openness are the principles of their philosophy.
GODO SHUSEI CO., LTD.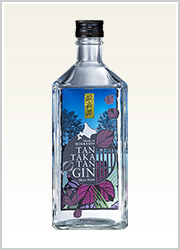 Mailly Grand Cru
Only 17 out of 319 Champagne villages currently enjoy Grand Cru Status. Mailly Grand Cru is the only Champagne House to source all of its wines from Grand Cru vineyards. Their Champagne always offers us the quality of grape and their terroir.
GODO SHUSEI CO., LTD.
Pouteau Selection
A range of French wines selected for us by Mr. Jean Luc Pouteau, who is the 1st winner of World's Best Sommelier Competition. He visits many of wineries to look around vineyards, facilities and philosophy of producers carefully.
GODO SHUSEI CO., LTD.
Inquiry to

GODO SHUSEI Co., Ltd.
Sales Division
Marketing Department
Export Team
1-17-6 Higashikomagata, Sumida-ku,
Tokyo 130-0005, Japan
Phone: +81 (0) 3-6757-4030
Fax: +81 (0) 3-6757-4040