「Shiso Shochu Tan Taka Tan」
Tan Taka Tan is finest Japanese spirits (Shochu) made from carefully selected red shiso and pristine water from Shiranuka town in Hokkaido which was born in 1992 and has smooth and refreshing aroma and taste. This is blended shochu of cane neutral spirits and date spirits with natural perilla flavor.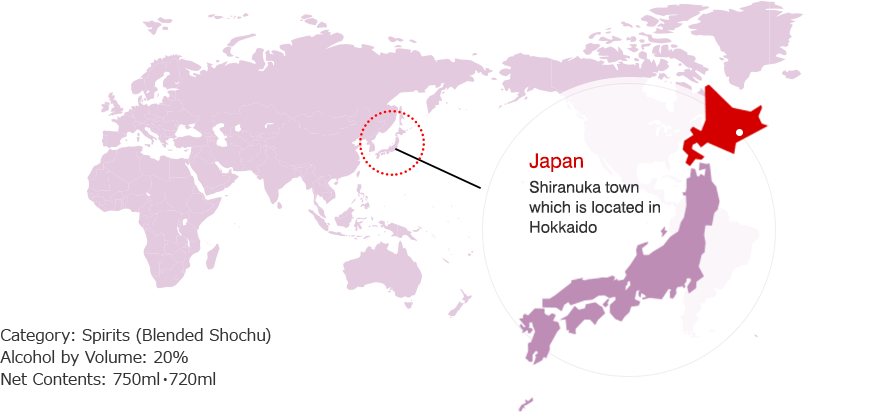 Category: Spirits (Blended Shochu)
Alcohol by Volume: 20%
Net Contents: 750ml・720ml

'' Tan Taka'' means flatfish in dialect of Ainu in Hokkaido. Enjoy watching the movie of Tan Taka Tan (the tale of Tan Taka) which Tan Taka plays an active part in.
The tale of Tan Taka / Movie:3 minutes
Red shiso cultivated only for Tan Taka Tan
The key ingredient of this shochu, red shiso is exclusively cultivated only for Tan Taka Tan by the contracted farmers in Shiranuka town in Hokkaido. Since they don't use any agricultural chemicals and take good care of red shiso, the red shiso has brilliant flavor and rich taste.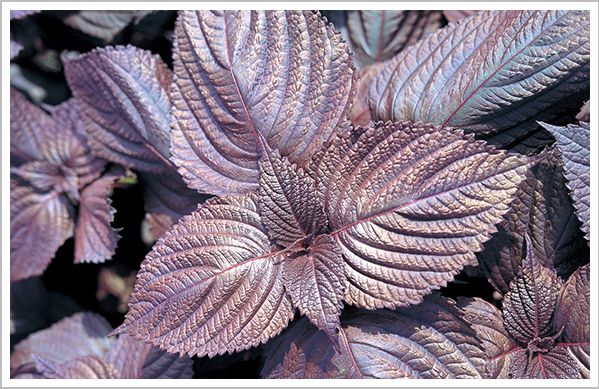 The field of red shiso in Shiranuka town in Hokkaido

On the rocks
(Tan taka tan with some ice)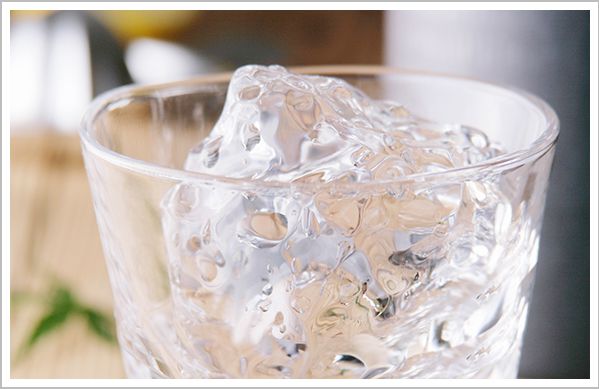 with soda
(Tan taka tan : soda=1:1)
Mojito
(Soda : Tan taka tan : Rum=5:3:1)
with Lemonade (Hot & Cold)
(Tan taka tan : Lemonade=1:2)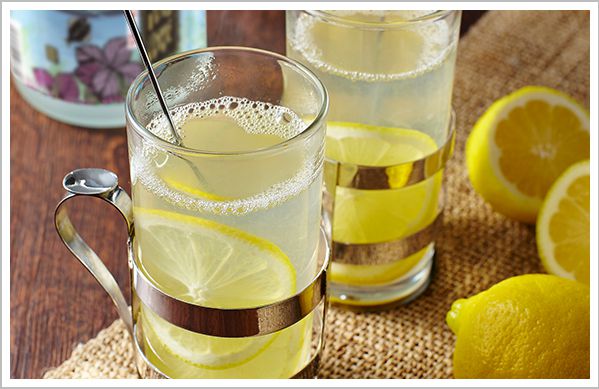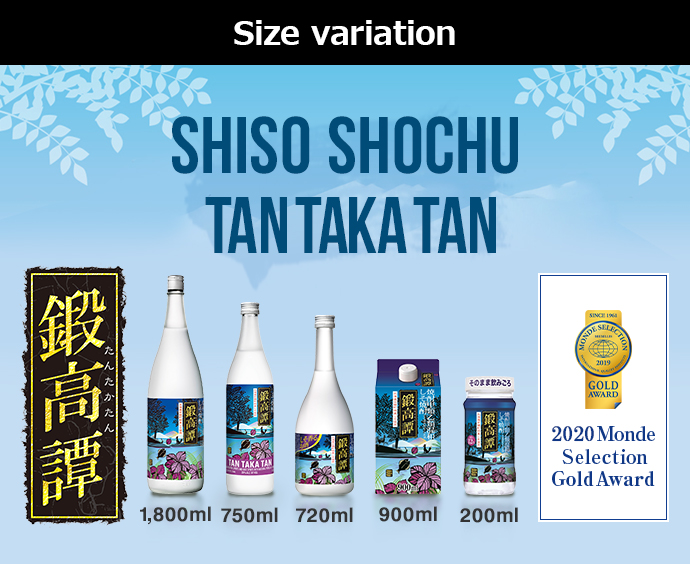 Other products